Religious Services
ANNUAL WAQF QURBANI:
Every year, Baitussalam organises annual Waqf Qurbani in Pakistan, Syria and Bangladesh to serve fresh qurbani meat to around 1.4 million deserving people.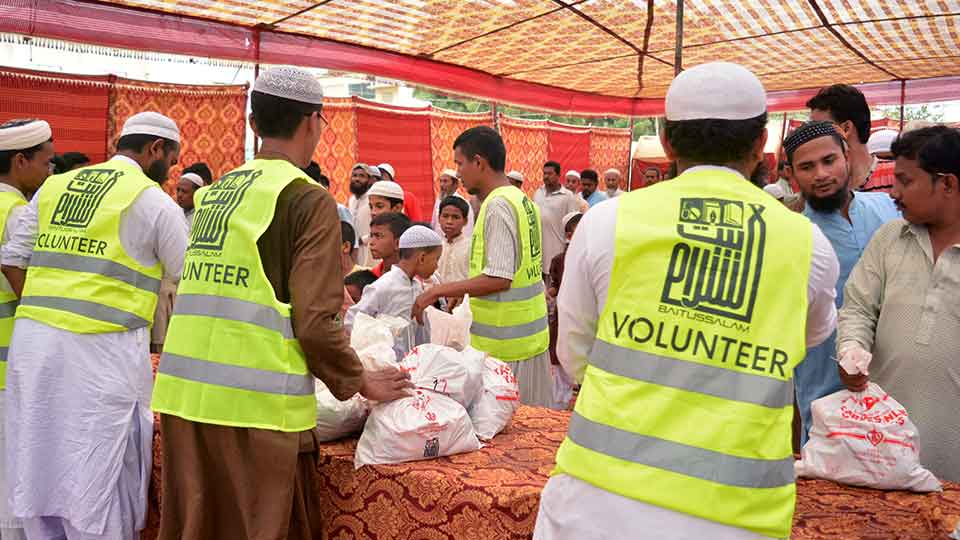 BURIAL SERVICES:
Baiussalam operates Mayyat Bus and provides free of charge burial supplies to its communities in Karachi and Talagang.
(Pictures of Mayyat Gari & Burial Supplies)
MASJID CONSTRUCTION & REHABILITATION:
One of main objectives of Baitussalam is to provide places of worship to all Muslim communities around the world. Following are the masjids either built or rehabilitated by Baitussalam Welfare Trust.
Jamia Masjid Baitussalam, Bahria Town, Islamabad

Baitussalam Masjid, Idlib

Please get the list from Bhai Huzaifa