Clothing Bank
Baitussalam clothing bank is a platform where the Pakistani nation can help fund the poor children's education for free. The initiative by Baitussalam Welfare Trust to educate the underprivileged is simple and easy. You can donate your old clothes, shoes, bags, lunch boxes bedsheets to Baitussalam clothing bank. The trust with international partners recycles these clothes. The money generated through your old contribution supports our educational programs. Fairly decent condition clothing is distributed amongst the deserving Muslim brethren and the rest are recycled.
Our clothing banks are installed in all major cities of Pakistan.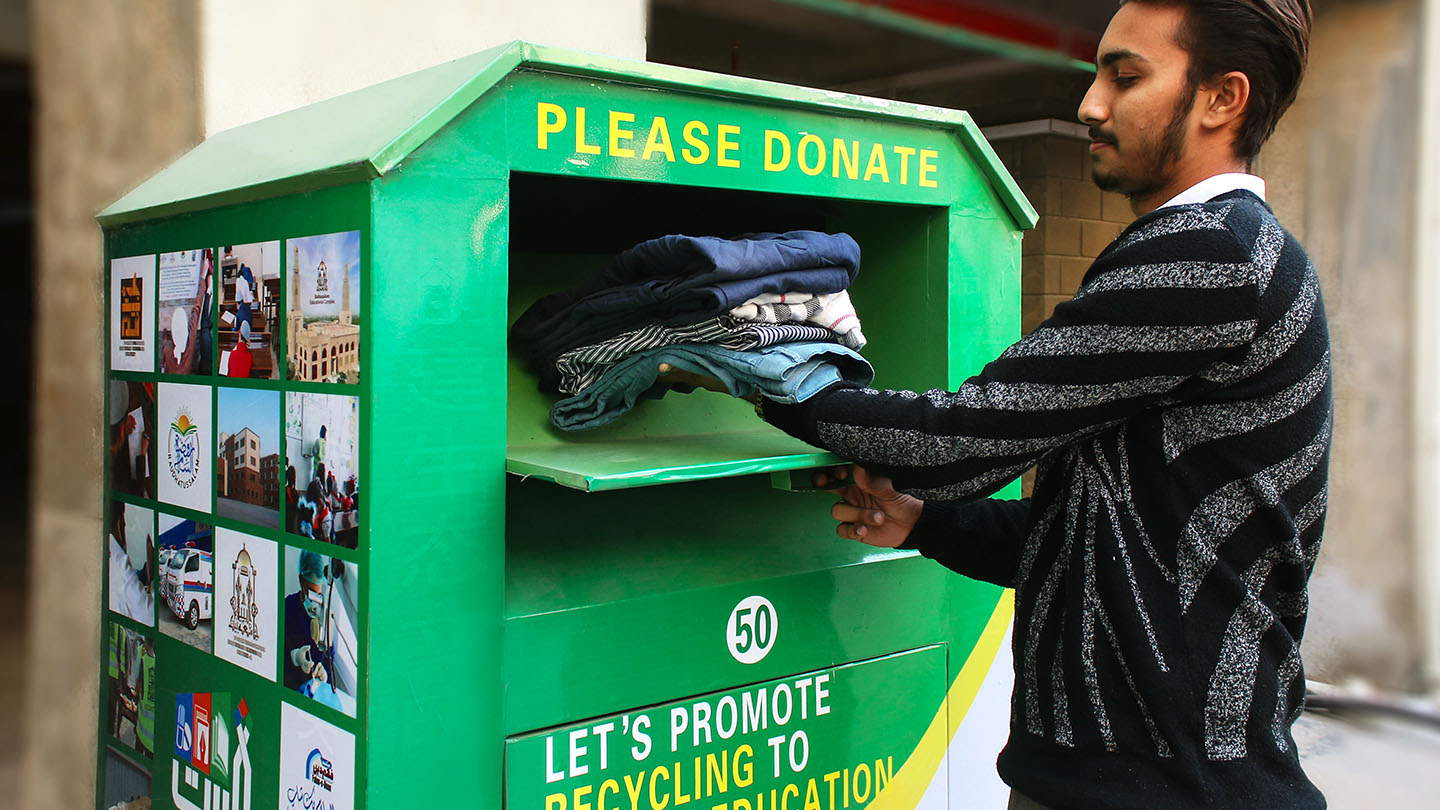 Your old clothes can help children carve his/ her path to success for a better life. Your donation can have multiple desired outcomes for a child with no hope and future. Through education, poor children become more confident and feel socially acceptable. Through our educational programs, we give children the right to a carefree childhood and pull them out of sweatshops. Donate your old clothes to Baitussalam and help poor children take a step closer to their dreams.
We cannot educate the poor by ourselves, its an integrated effort that necessitates the nation's contribution. Your gift of old clothes can make somebody a learner. We urge the nation to help in this philanthropic cause and make Sadaqaye Jariyah.